You'll find me hopping around with these lovely link ups!
Wednesday's I'm all Country here:
Thursday's it's a little Mama Love'n:
On Fridays we're always Glad:
I save the best for the weekend:
And while I'm at it, I might as well try and win something!
And you can always find someone close by with Coast to Coast Blogging.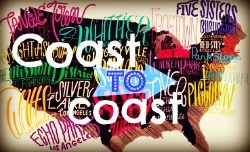 Click on the links to visit these great blogs and join in all the hoedown fun.