It's MMI time again, people! You get to learn more random crap about me! Read it, and learn something!
1) What would you attempt to do if you knew you could not fail?

I know I should say, "Start our own business. Our dream would be to have our own place!" But really this is what I would do…
Learn to play the
banjo
and the ukulele.
Oh, and learn to do tricks with a bull whip.
Not anything kinky, just for fun, like in the rodeo or something... You know...
Kelly Brook as Indiana Jones


photo credit: Google
2) If you had only six months left to live, what would you do with the time?
I'd go visit everyone in my family and take my kids on a few fab vacations.
3) If a front page news article was written on you, what would the headline be?
There's A Stranger On The Mountain,
and She's Telling All Our Secrets.
or
Crazy Mama of Four Didn't Kill Her Kids Today And Instead Baked Some Awesome Cookies!
4) What is your biggest pet peeve?
When my kids ignore me.
Am I really that annoying when I say "Set The Table" 12 times? I'm hungry!
Oh, and when they take my comb out of the shower. I have curly hair.
That is the only place I
can
comb my hair!
A Room with a View


photo credit: google
It's just not nice to be naked and dripping with conditioner and looking for a stink'n comb!
5) What is your favorite
chick flick movie?
Hands Down, "A Room With a View"
with Helena Bonham Carter and Julian Sands.
It's just delicious!
~~~~~~
Now head on over to the hop, pick up the button and let everyone know more about you!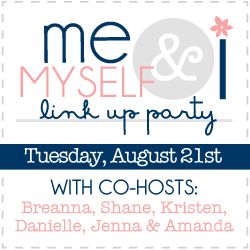 Thanks for coming 'round! xo